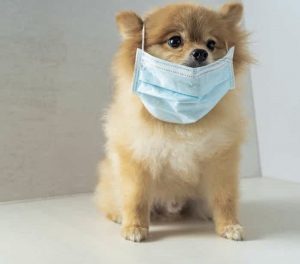 We are excited to have entered Phase 2 of Virginia's Reopening Plan. We have stayed busy since mid-March caring for sick and injured patients. We have had so much fun meeting and playing with all the new "Corona puppies". And, we hope that you have been able to enjoy more time with your pets than usual while quarantined at home. We look forward to easing the curbside appointment protocol as soon as possible, but we ask for your patience as we remain curbside until Phase 3 begins.
We ask you to remember that we are only here because we want to help! We love our jobs. We love animals and we love being able to help the families that care about them. Nothing makes our hearts happier and enriches our lives like being able to make a difference! But we can't help pets if we aren't open and with a small staff of just two doctors and 7 support staff, if one of us gets COVID-19, we would have to quarantine us all and close the clinic.
Unfortunately, unlike other businesses, veterinary medicine does not allow for social distancing. Our small exam rooms means we can't stay 6 feet apart and our staff members must always stand close together when restraining and examining patients together. And we want to keep you safe! There just isn't a feasible way to social distance inside the hospital at this time.
Despite its limitations, we want to make appointments as successful as possible. The doctors are doing consultations outside by your car. Outdoor exams of dogs are possible in good weather, but we do not want to risk a cat escaping from a carrier or car. Lastly, having a written list of questions or observations to present to the staff can aid in communication of your concerns.
We ask that you please be patient and understanding. Please know we have the best interests of you and your pet at heart. If you have any questions, please call to discuss.